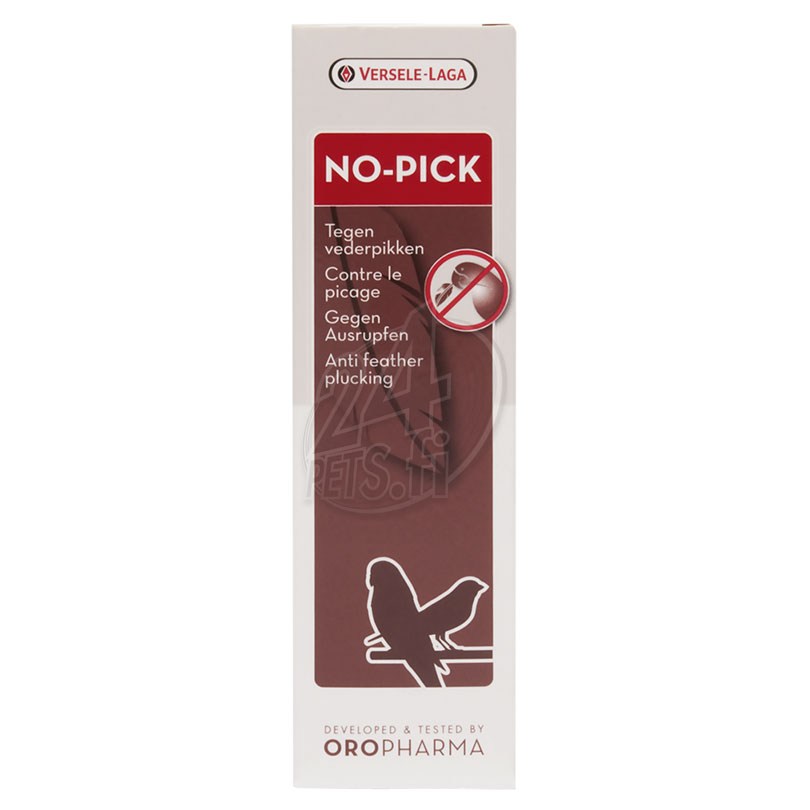 Oropharma No-Pick 100ml
14.50 €
(Tax 24 %)
Sales price without tax
4,03 €
(- 65 %)
Bitterspray against feather pecking.
-Protects against feather pecking because of its very bitter taste
-Protects youngsters from feather plucking by parent animals
-Helps in cases where birds are pecking their own feathers
Composition: Aqua, denatoniumbenzoat, benzalkonium chloride, benzyl alcohol, methylchloroisothiazolinone, methylisothiazolione
Directions for use: Spray on the feathers once per day. Warning: do not spray in the eyes or the beak. Keep out of reach of children.