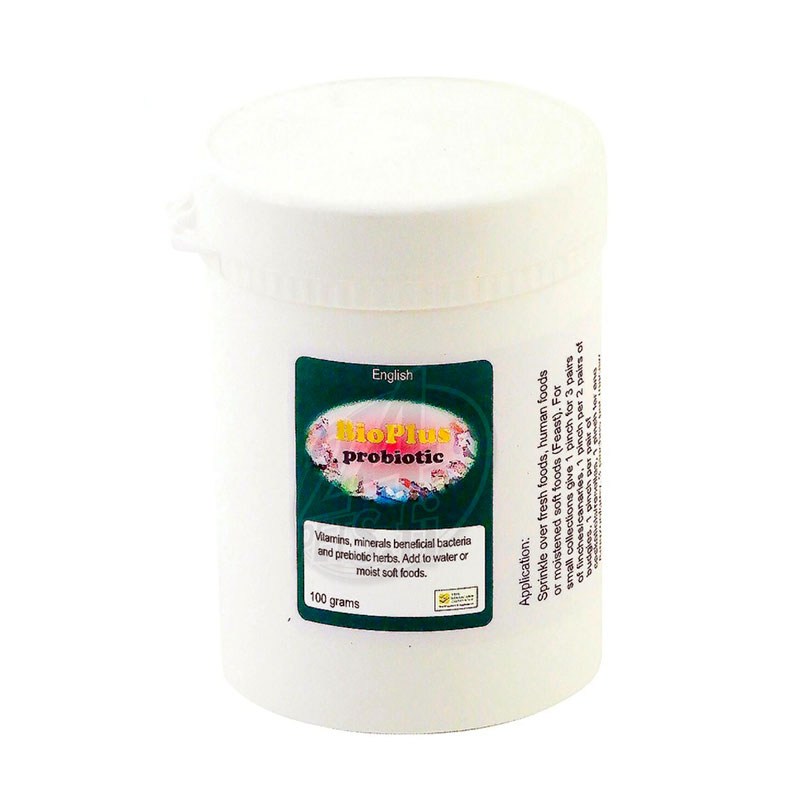 Bird Care Company Bio Plus 100 g
(Tax 14 %)
Sales price without tax
16,58 €
Probiotics
BioPlus contains intestinal bacteria that are important for the functioning of the bird's digestive tract.
Stress, inflammation, or a course of antibiotics can kill normal bacteria in the digestive tract. In this case, the bacteria that cause the disease easily gain a foothold.
BioPlus also contains allicin. Allicin is a substance isolated from garlic that promotes the well-being of the gut's own bacteria and at the same time prevents the growth of harmful bacteria.
Ingredients: Vitamins: A 800,000ius, D3 100,000ius, E 2000mg, B1, B2, B6, B12 K, biotin, choline, folic acid, niacin and pantothenic acid
Minerals: Cobalt, copper, iodine, iron, magnesium, manganese, selenium, sodium, sulfur and zinc
BioPlus can be used as a cure for stressed or sick birds as well as for healthy prevention a couple of times a week.
Dosage: 5 g (just over a teaspoon) per liter of drinking water (can also be put in moist food). Can be used in conjunction with Calcivet and Daily Essentials.