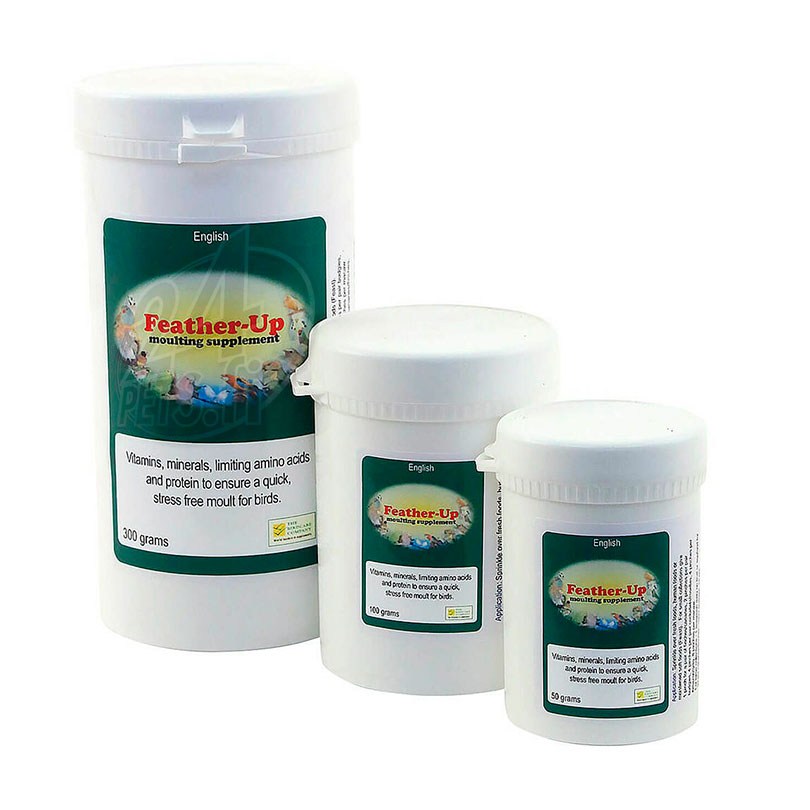 Bird Care Company Feather Up 100 g
(Tax 14 %)
Sales price without tax
16,23 €
Vitamin powder for feather harvest and feather cover problems.
Contains vitamins, minerals, amino acids and proteins.
Helps promote excellent feather condition and speeds up feather harvest, making it a less stressful period for birds. For best results, it is recommended that you use Calcivet.
Ingredients: Vitamins (A, D3, E + 10 other vitamins). Minerals: selenium, iron, cobalt, manganese, copper, zinc, magnesium, iodine and sulfur. Essential amino acids, proteins and grape sugar (glucose)
Dosage:
Small birds: a pinch daily on top of the seeds.
Large parrots: four pinches daily on top of fruit